What Are Gold Foil Stickers?
Gold foil stickers are decorative labels made from a thin layer of adhesive paper with a metallic coating. These stickers have become very popular and can be found in many different styles and patterns. They are commonly used to embellish items such as cards, gift wrapping, and scrapbooking projects.
If you want to add a bit of sparkle to your next project, consider using gold foil stickers. They are easy to apply and come in a wide range of colors and patterns, making it simple to find the perfect sticker for any occasion. Whether you are looking for pretty flowers or elegant script font, there will be a gold foil sticker that will meet your needs.
What Makes Gold Foil Stickers State Of The Art?
Gold foil stickers are state-of-the-art when it comes to stickers. They are made with high-quality paper and then coated with a thin layer of gold. This makes them extremely durable and long-lasting. Plus, the gold adds a touch of luxury and class to any project.
When it comes to gold foil stickers, there are two main types: those that are adhesive and those that are not. The adhesive ones are great for smooth surfaces like glass or plastic. The non-adhesive stickers can be used on any surface, even fabric!
What Are They Made Of?
Gold foil stickers are made from a thin layer of real gold bonded to another material. The most common materials used for this purpose include card stock, paper, and vinyl. These durable stickers can be printed with text or images in any size, shape, or color you desire.
Vinyl:
Custom stickers made from vinyl are some of the most popular and versatile types available. They can be printed with any design, including images and logos. Vinyl stickers are great for indoor or outdoor use and can even be used on vehicles.
Card Stock:
Card stock stickers are another popular option. They are made from thicker paper stock, making them more durable than standard paper stickers. Card stock stickers can be printed with designs on both sides, making them ideal for labels and signage.
Paper:
Foil stickers made from paper are the most common type. They are less expensive than vinyl or card stock stickers and can be printed with any design. Paper stickers are not as durable as the other two options but are still good for indoor use.
What Makes A Good Gold Foil Label?
When it comes to creating a standout product, the packaging is key. And one way to make your product's packaging pop is to use gold foil labels. Gold foil labels add a touch of luxury and sophistication, making them ideal for high-end products. But what makes a good gold foil label? Here are some things to keep in mind when choosing a gold foil label for your product:
-You must curate it with high-quality materials. Gold foil labels are typically made of paper or film, so make sure the label material you choose is durable and will hold up well.
-It should meet your specific needs. Whether you need a waterproof label or one that can withstand high temperatures, make sure your label provider can create a label that meets your requirements.
-It should make it easier for you to apply to your product. Gold foil labels are often applied by hand, so make sure your design allows for this application process.
In general, if you want a high-quality gold foil label for your product, look for a company that offers a wide range of customization options and uses high-quality materials. With a little bit of research, you can find a gold foil label provider that can create the perfect label for your needs.
Perks Of Selling Custom Gold Foil Stickers:
Add A Touch Of Luxury:
They can help add a touch of luxury to any product or packaging. They are often used on high-end products, such as cosmetics, wine, and chocolate.
Help Make Your Brand Stand Out:
With so many brands competing for attention, it's essential to make your brand stand out from the crowd. Gold foil labels custom can help you do just that.
Boost Your Sales:
Gold foil stickers can be very effective in boosting sales. Studies have shown that products with stickers are more likely to be purchased than those without them.
They're Eye-Catching:
Gold foil stickers are eye-catching and will catch the attention of potential customers. This can help to increase brand awareness and encourage sales.
Give Your Product a High-End Look:
If you want your product or packaging to look high-end, gold foil stickers custom are an excellent way to give it that luxurious look. They help convey a sense of elegance and quality that is sure to impress potential customers.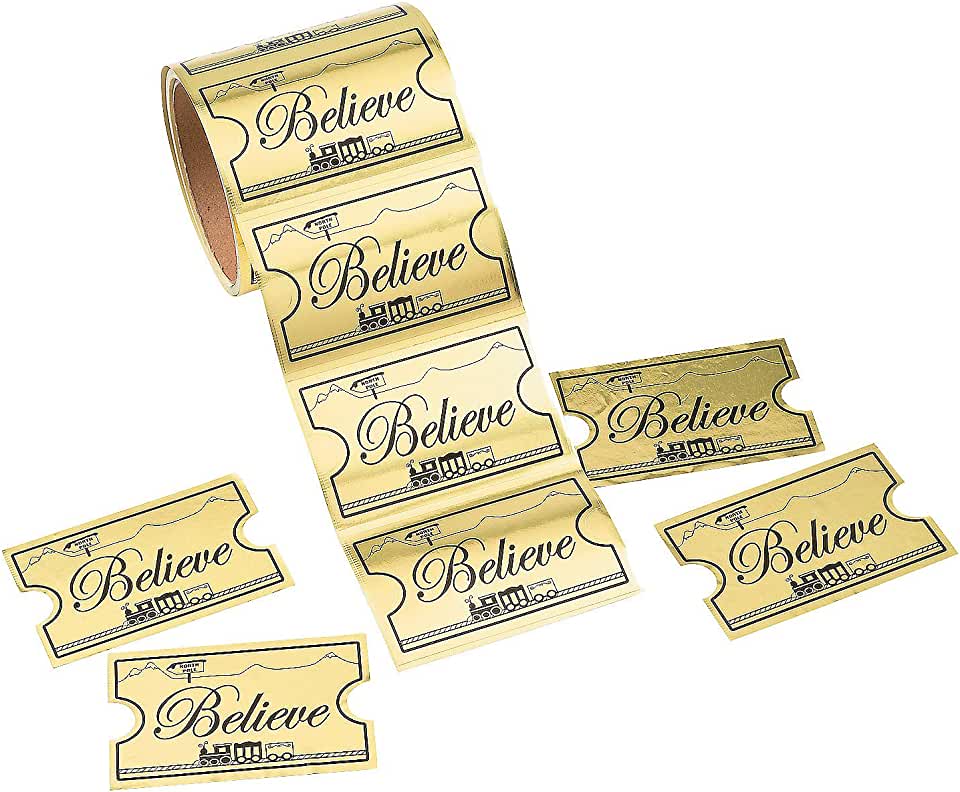 They're Durable:
Foil stickers are durable and long-lasting. They can withstand exposure to sunlight, heat, and water without fading or peeling. This makes them ideal for use on products used outdoors or in harsh environments.
Protect Your Products:
These stickers can help to protect your products from damage. They can cover up scratches or other imperfections on your product's surface. This can help to keep your products looking new for longer.
Easy to Use:
They are very easy to use. They can be applied by hand or with a machine. They are also easy to remove when it comes to updating your products or packaging.
Final Words:
Gold foil stickers are an excellent choice if you're looking for a cost-effective way to add a touch of luxury to your products and packaging. They can help make your brand stand out, boost sales, and give your product a high-end look. So why not give them a try? You may be surprised by the results.